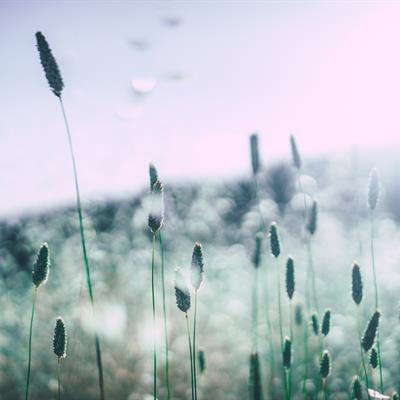 Registration Closed!
A Crash Course in the Fundamentals of Paleoethnobotany
When: October 30, 2018 2:00-4:00 PM
Duration: 2 hours
Certification: RPA-certified
Pricing
Individual Registration: $99 for SAA members; $139 for non-members
Group Registration: $139 for SAA members; $179 for non-members
Heather B. Thakar, PhD, RPA is an Assistant Professor of Anthropology at Texas A&M University and the Director of the Paleoecology and Archaeometry Laboratory. Dr. Thakar earned her PhD from the University of California Santa Barbara in 2014. She has over 10 years of experience in Paleoethnobotany, including both private contracts for cultural resource management and NSF-funded academic research. She has published in the Proceedings of the National Academy of Sciences, Journal of Archaeological Science, and Quaternary International among others. Working in Western North America, Mexico, and Central America she has encountered a diversity of preservation, recovery, and analytical challenges that inform her how she approach teaching Paleoethnobotany. She has developed and regularly instructs practical hands-on courses in Paleoethnobotany for advanced undergraduate and graduate students.
Today, archaeobotanical remains are regarded as a fundamental component of basic archaeological research. Despite a rapid increase in expectations that CRM professionals and academic researchers incorporate paleoethnobotany, opportunities for specialized training remain limited. This two-hour online seminar is intended as a crash course in practical field and laboratory methods for students, researchers, and CRM professionals interested in the fundamentals of paleoethnobotany. The seminar will focus on increasing participant familiarity with the basic principles of recovery and analysis of macrobotanical remains and equipping participants with sufficient knowledge to develop appropriate research modifications based on preservation conditions.
An introduction to practical considerations in paleoethnobotanical research design;
Sufficient familiarity with field recovery methods to develop appropriate modifications as needed depending on the particular preservation context encountered; and
A foundation in macrobotanical identification, data collection, and reporting standards.
---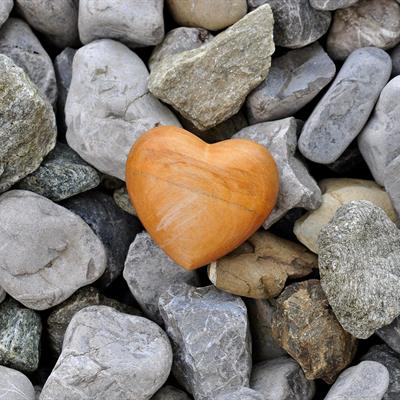 Registration Closed!
Building a Toolkit for the Heart-Centered Archaeologist
When: October 24, 2018 1:00-2:00 PM
Duration: 1 hour
Certification: RPA-certified
Pricing
Individual Registration: Free to SAA members; not available to non-members
Group Registration:
Dr. Natasha Lyons received her PhD from the Department of Archaeology, University of Calgary, in 2007. She is a founding partner of Ursus Heritage Consulting, which she owns and operates with her husband in the Okanagan Valley of British Columbia, Canada. She is also Adjunct Faculty in the Department of Archaeology, Simon Fraser University, a department with a long specialty in community archaeology. Natasha conducts collaborative, community-based research with First Nations and Inuit communities throughout Western Canada and the Arctic. She practices and publishes widely on subjects related to community archaeology, ethical research practice, digital representation, ethnobotany and palaeoethnobotany. Her first book was well received in both the archaeology and northern communities: Where the Wind Blows Us: Practicing Critical Community Archaeology with the Inuvialuit of the Canadian Western Arctic (2013, University of Arizona Press).
Dr. Kisha Supernant is Métis and an Associate Professor of Anthropology at the University of Alberta. She received her PhD from the University of British Columbia in 2011. Her research with Indigenous communities in Canada explores how archaeologists and communities can build collaborative research relationships. Her research interests include the relationship between cultural identities, landscapes, and the use of space, Métis archaeology, and heart-centered archaeological practice. She specializes in the application of mapping methods to the human past and present, including the role of digital mapping and GIS spatial analysis in archaeological research. Her current research project, Exploring Métis Identity Through Archaeology (EMITA), takes a relational approach to exploring the material past of Métis communities, including her own family, in western Canada. She has published in local and international journals on GIS in archaeology, collaborative archaeological practice, indigenous archaeology, and conceptual mapping in digital humanities.
Dr. John R. Welch (RPA) is a Professor at Simon Fraser University, jointly appointed in the Department of Archaeology and School of Resource and Environmental Management. His doctorate (Anthropology) is from the University of Arizona (1996). He fell in love at first sight with Ndee (Western Apache) territory in 1984 and has served this passion in various professional capacities, including work as the archaeologist and historic preservation officer for the White Mountain Apache Tribe (1992-2005) and ongoing commitments as the board secretary for the nonprofit Fort Apache Heritage Foundation. He joined the SFU faculty in 2005 and directs the Professional Graduate Program in Heritage Resource Management. Recent publications include Dispatches from the Fort Apache Scout: White Mountain and Cibecue Apache History Through 1881, University of Arizona Press, 2016, and Archaeology as Therapy: Linking Community Archaeology to Community Health (Schaepe, Angelbeck, Snook, and Welch, 2017), Current Anthropology 58(4).
The concept of an 'Archaeology of Heart' originates in feminist and indigenous models of research and well-being that invite us to know and apply our full emotional, social, intuitive, and spiritual selves, as well as our best intellectual and rational selves, in our research, training, and outreach. While novel to archaeology, this emergent approach draws on the growing literatures of heart-centered practice in the humanities, caring professions, indigenous ontologies, and feminist scholarship. Heart-centered archaeologies provide new spaces for thinking through an integrated, responsible, and grounded archaeology, where we: (1) show care for the living and the dead; (2) recognize we are all emotional and social as well as intellectual beings; (3) act upon our needs for responsible relationships with each other, with a range of communities, and with archaeological records, and; (4) emphasize rigor not only in research and presentation, but in all our relational practices. A heart-centered approach to archaeological practice has the power to transform and add multi-dimensional value to how we conduct our professional practices as archaeologists both within and well beyond the discipline. In this online seminar, we build a toolkit for the heart-centered archaeologist.
We will introduce the concept of a heart-centered practice to archaeological professionals, demonstrate its utility and applications, and show how it can be used effectively in community, classroom, field, managerial and other working contexts and situations.
---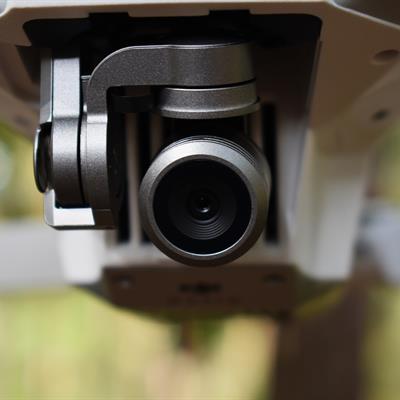 Registration Closed!
Photogrammetry for Archaeology
When: October 10, 2018 2:00-4:00 PM
Duration: 2 hours
Certification: RPA-certified
Pricing
Individual Registration: $99 for SAA members; $139 for non-members
Group Registration: $139 for SAA members; $179 for non-members
Dr. Brian Crane has been working as a professional archaeologist in cultural resources management for over 20 years. His current work involves applying photogrammetry and 3D visualization technologies to archaeological projects in the Middle Atlantic Region of the United States. He has a certificate in 3D Animation from the Boston University Center for Digital Imaging Arts, and has been trained in photogrammetry by Cultural Heritage Imaging in San Francisco. Dr. Crane has used photogrammetry to generate 3D models and georeferenced orthomosaic maps for cemetery sites, house foundations, and cellar features. He has additionally produced artifact 3D models. He has used these skills to develop public presentations, interpretive displays, brochures, and websites.
Photogrammetry is a powerful tool for quickly recording large and complex archaeological features as well as artifacts with a very high degree of accuracy. This course will provide participants with an introduction to the use of structure-from-motion technology in archaeology including software, equipment, and overall workflow for creating and sharing 3D models. The class will discuss the importance of following best practices for data capture and processing, as well as for creating metadata and archiving associated project materials. Participants will also learn about available resources for finding equipment, software, training, and trouble shooting.
Understand basics of equipment, software and other resources needed;
Understand range of possibilities for analysis and sharing;
How to find further resources for training, data processing and analysis.
---