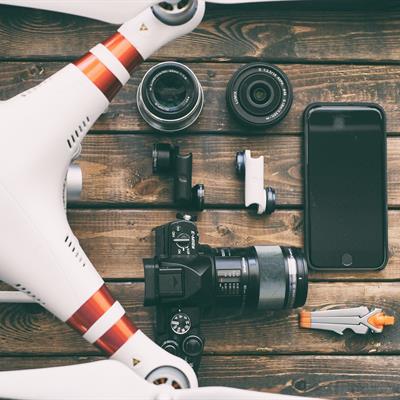 Register
RESCHEDULED: Sharing the Past in the Age of Video
When: May 05, 2020 2:00-3:00 PM
Duration: 1 hour
Certification: RPA-certified
Pricing
Individual Registration: Free to SAA members; not available to non-members
Group Registration:
Matthew Piscitelli is a Project Archaeologist and Digital Media Manager at SEARCH as well as a Research Associate at The Field Museum in Chicago. He has 14 years of experience in archaeology, museum services, and grant administration. Prior to SEARCH, Matthew served as a Program Officer at the National Geographic Society in Washington, DC. As Program Officer, he oversaw grant-making in archaeology and advised print, digital, and television teams on the topic. Matthew has conducted archaeological fieldwork in Peru, Bolivia, Greece, and the United States. He earned his bachelor's degree in Archaeology from Boston University in 2007 and both a master's degree and doctorate in Anthropology from the University of Illinois at Chicago in 2009 and 2014, respectively. Matthew is also a National Geographic explorer.
Daniel Fiore joined SEARCH in 2018 as a Content Producer with 15 years of experience in film, television, and advertising. He is responsible for brand management, media and public interpretation, and image documentation to demonstrate compliance for technical and safety standards. In 2012, Mr. Fiore was awarded an Emmy in Cinematography for his work on Discovery Channel's Deadliest Catch series. In addition, he served in an executive role at Discovery Communications Inc. for more than three years, where he developed numerous television series, such as Yukon Men and various Shark Week shows. Before his work in film and television, he worked in advertising with the agency Goodby, Silverstein & Partners, who were regarded as "Agency of the Decade" at the time.
Storytelling is a universal language and video, as a collection of images and sounds, is the easiest, most visceral way to speak that language. Nevertheless, we rely more on photography and drawings as non-written ways to communicate our archaeological research. To stay competitive in today's world of viral YouTube clips, TikTok, and Instagram Stories, we need to harness the power of video to share our knowledge of the past and the processes we use to understand it. This seminar will provide archaeologists with the tools they need to confidently and effectively capture, edit, and share video with professional and public audiences.
Explain why you should use video to document your research;
Explain the mechanics of capturing quality video;
Describe how to do simple/inexpensive post-production (for beginners); and
Describe how to leverage the power of video for your audience(s).
---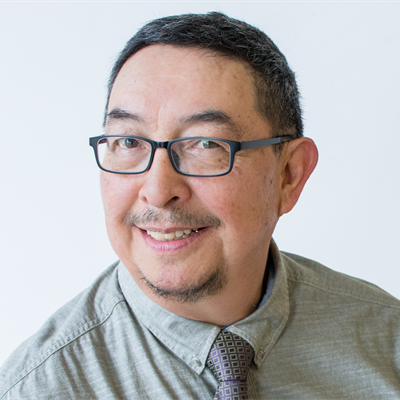 Registration Opening Soon!
Knowledge Series: Archaeoastronomy, Blackfoot Narratives, and Antiquity on the Northern Plains with Eldon Yellowhorn
When: May 19, 2020 3:00-4:00 PM
Duration: 1 hour
Certification: None
Pricing
Individual Registration: Free to SAA members; not available to non-members
Group Registration:
Dr. Eldon Yellowhorn (Otahkotskina) is from the Piikani (Peigan) Nation. At home, he developed an interest in astronomy because the prairie sky is a canopy of stars. He heard old stories of the sky country in the Blackfoot language, and at university, he studied them as an anthropology student. Dr. Yellowhorn got his first job in archaeology in 1980, and subsequently he worked at many sites while studying at the University of Calgary in Alberta, Canada. He received a MA degree in 1993 from the Department of Archaeology at Simon Fraser University. Although contract archaeology was where he found employment, his interest in the origins of large-scale communal bison hunting has motivated by his studies. He received his PhD from the Department of Anthropology at McGill University in 2002, the same year he was appointed an assistant professor in the Department of Archaeology at Simon Fraser University. He was a faculty member there until he established the Department of Indigenous Studies in 2012, where he now teaches. In his research program he studies the ancient and recent history of Indigenous people through archaeological fieldwork.
When John Wesley Powell wrote, "Mythology is primitive philosophy" in the first volume of the Bureau of American Ethnology in 1881, he crystalized a notion that dismissed myths as hearsay and unworthy of study. Boasian anthropologists collected oral narratives in their ethnographic work but they considered myths as psychological devices that people used to put their mind in balance with the world, exempted from any chronological context. Archaeologists have not ventured far from Powell's original position that there is no truth to be found in old stories that emanated from oral traditions. Native Americans see narratives as real sources of information that chronicle the lived experiences of ancestors. Old stories and the archaeological record are the only archives of their ancient presence. Therefore, I triangulate data from Blackfoot oral narratives, material culture studies, and archaeoastronomy to create explanations for the cultural manifestations in the archaeological record of the northern plains. I use insights gained from astronomical studies to interpret the structural metaphors that ancient Peigans devised to organize their astronomical knowledge. Archaeoastronomy also offers methods that help to determine the antiquity of some old stories.
The Knowledge Series seminars are opportunities to learn from prominent archaeologists as they share their experiences and expertise.
---