SAA offers free-to-member and fee-based online seminars every year, but there may be content that you've missed. Seminars On-Demand provides the opportunity to purchase access to past seminar recordings. This comes with many of the same advantages as live online seminars. Participants will receive access to the video recording for two months, two RPA Continuing Professional Education credit hours, and a certificate of completion. After completing your purchase, you will receive an email from SAA staff with a link to the recording and instructions for viewing. If you chose the group registration option, you will also receive information about providing access to your group (there is no maximum to the number of people who can be in your group). Please allow one business day to complete this process.
The seminar viewer should work in Chrome, Firefox, and Internet Explorer. It will not work properly in Microsoft Edge, Safari, or on mobile. To make sure it will work on your computer, you can test out the online seminar viewer using the email address onlineseminars@saa.org and the access code 111111. You should see a short animation with music. If you have any questions, please contact onlineseminars@saa.org.

Please note that you are not registering for a live event, but rather purchasing access to a past recording.
Current On-Demand Options
Registration Closed!
Deaccessioning Archaeological Collections
When: December 10, 2019 2:00-4:00 PM
Duration: 2 hours
Certification: RPA-certified
Pricing
Individual Registration: $99 for SAA members; $149 for non-members
Group Registration: $139 for SAA members; $189 for non-members
S. Terry Childs recently retired as the manager of the Department of the Interior Museum Program that provides policy, oversight, training, and technical assistance to the ten DOI bureaus and offices that own over 206 million museum objects and archives. She has advocated for attention to archaeological collections curation, preservation, and use through numerous books and articles since she began working for the National Park Service's Archeology Program in 1993. She is the primary author of the Federal regulations on the disposal and deaccessioning of federal archaeological collections proposed to be added to 36 CFR 79, the Curation of Federally-Owned and Administered Archeological Collections. These proposed regulations were issued in November 2014 for public comment, which she then revised based on the numerous comments received. The National Park Service is currently working to publish those regulations as final. Childs also was the first Chair of the SAA Committee on Curation, now Committee on Museums, Collections, and Curation, in 2000-2006; served on the SAA Board of Directors in 2013-2016; and chaired the Archaeological Collections Consortium in 2017-2018.
Jenna Domeischel is the curator of the Blackwater Draw Museum at Eastern New Mexico University in Portales, New Mexico where she has implemented several deaccessions. She has served on The Society for American Archaeology's (SAA) Committee on Museums, Collections, and Curation, and is currently a member of the Archaeological Collections Consortium, a multi-agency national task force concerned with archaeological curation. Jenna is also the founder and chair of the SAA Curation Interest Group.
Deaccessioning is a collections management tool that is available for wise and judicious removal of archaeological collections. This two-hour seminar is designed to help archaeologists, curators, collections managers, repository managers, and others make good decisions about the appropriateness of a potential deaccession and both the means and the steps necessary to implement a deaccession of archaeological collections or objects. Critical to decision-making is knowledge about the ownership of the archaeological material proposed to be deaccessioned and pertinent laws and policies. Case studies of successful deaccessions will be presented.
Learn to assess whether or not to deaccession archaeological materials and what tools are necessary to make good decisions.
Learn the steps involved in deaccessioning, including who should be involved, the need to document every step, and the costs involved.
Learn the opportunities afforded by the deaccessioning process, including curatorial and educational benefits.
---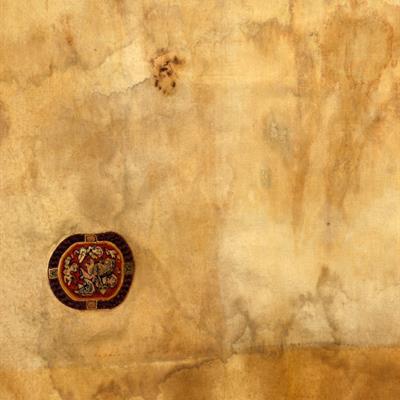 Registration Closed!
Fundamentals of Radiocarbon Dating
When: December 16, 2019 2:00-4:00 PM
Duration: 2 hours
Certification: RPA-certified
Pricing
Individual Registration: $99 for SAA members; $149 for non-members
Group Registration: $139 for SAA members; $189 for non-members
As Assistant Research Scientist at the Center for Applied Isotope Studies at the University of Georgia (CAIS-UGA), Carla S. Hadden is responsible for the preparation, analysis, and reporting of over 4,000 radiocarbon samples each year at one of the largest radiocarbon dating laboratories in North America. She regularly publishes on radiocarbon method development and archaeological applications in high-impact journals such as Science Advances, American Antiquity, and Radiocarbon, and is regularly called upon to peer review manuscript submissions on radiocarbon dating and Bayesian chronological modeling in archaeology. Dr. Hadden co-organized the 9th International Symposium on Radiocarbon and Archaeology, a 5-day event attended by over 100 archaeologists and radiocarbon researchers representing 25 countries. She currently serves as an Associate Editor for Radiocarbon, the main international journal of record for research articles relevant to radiocarbon techniques used in archaeological, geophysical, oceanographic, and related dating. She also regularly guest lectures and hosts lab tours and workshops at CAIS-UGA on the topic of radiocarbon dating.
Radiocarbon dating is one of the most important tools for chronology building in archaeology. The purpose of this seminar is to provide archaeologists with a practical primer on radiocarbon dating, with a focus on best practices in sample selection, data reporting, and interpretation. The intended audience includes students, academic faculty, and professional archaeologists who incorporate radiocarbon dating in their research design or are responsible for disseminating the results of such research. The seminar will highlight strategies for evaluating sample quality based on context, preservation, and material type; provide a detailed explanation of the conventions and requirements for reporting uncalibrated and calibrated radiocarbon dates; and review the most common mistakes and misconceptions in interpreting radiocarbon data.
Identify what constitutes a "good" or "bad" sample for dating;
Understand how to follow the conventions for reporting radiocarbon data in technical reports and scientific journals;
Use the calibration curve to convert conventional radiocarbon dates to calibrated calendar dates and to identify time periods that are likely to yield ambiguous/low-precision calibrated dates;
Assess the quality of published "legacy data" by evaluating sample context, material type, and associated metadata; and
Avoid common mistakes and pitfalls in interpreting and communicating radiocarbon dates.
---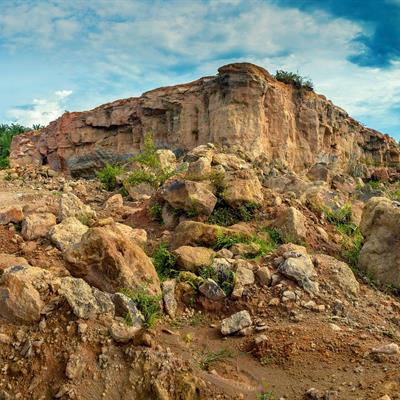 Registration Closed!
An Introduction to Geoarchaeology: How Understanding Basic Soils, Sediments, and Landforms can make you a Better Archaeologist
When: November 05, 2020 1:00-3:00 PM
Duration: 2 hours
Certification: RPA-certified
Pricing
Individual Registration: $99 for SAA members; $149 for non-members
Group Registration: $139 for SAA members; $189 for non-members
Teresa Wriston, Ph.D., RPA is an Assistant Research Professor and Geoarchaeologist at the Desert Research Institute. Over the past 17 years, her geoarchaeological work has focused on human adaptation to changing environments as reflected by site location, preservation, and stratigraphic contexts in the western U.S. and southern Africa.
Archaeologists know the importance of cultural context in understanding the past but often fail to recognize the importance of the natural contexts of sites, features, and artifacts in their interpretations. Looking through a geoarchaeological lens can help every archaeologist begin to understand the natural contexts of their finds. This course is designed to introduce basic geoarchaeological methods to archaeologists interested in improving their research designs, optimizing their fieldwork strategies, enhancing their stratigraphic descriptions in ways that aid component definition and sampling procedures, and using natural contexts to complement their interpretations.
Describe what geoarchaeology is and why is it important to archaeologists
Explain the difference between soil and sediment
Illustrate why the position of an archaeological site on the landscape matters
Explain how natural processes effect the archaeological record
---