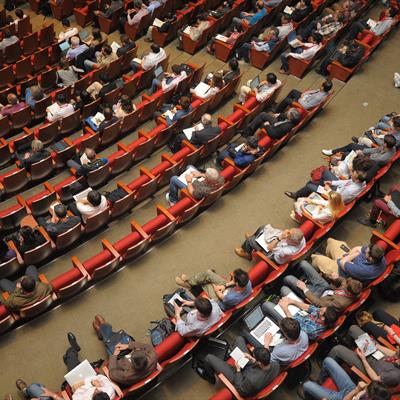 Registration Opening Soon!
Exploring Power Dynamics, Responsibility, and Accountability in Archaeological Practice: Part I
When: October 12, 2021 2:00-3:00 PM
Duration: 1 hour
Certification: RPA-certified
Pricing
Individual Registration: Free to SAA members; $69 for non-members
Group Registration: Free to SAA members; $89 for non-members
Laura Heath-Stout is co-chair of the SAA Committee on Meeting Safety. Her intersectional research on diversity and equity issues in archaeology (including sexual misconduct and bullying) has been published in American Antiquity, Advances in Archaeological Practice, and the Journal of Field Archaeology and formed the basis for her dissertation (2019, Boston University). This work led to her participation in the SAA's 2019 Task Force on Sexual and Anti-Harassment Policies and Procedures, which successfully advocated for the creation of the Meeting Safety Committee. Dr. Heath-Stout, Meagan Thies-Sauder, and Gabriela Oré Menéndez collaborated with Futures Without Violence in 2020–2021 to develop the curriculum of this series of seminars, which they first presented as a workshop at the 2021 SAA Annual Meeting. Her research and service work is informed by her experiences as a queer, disabled, white, upper-middle-class, cisgender woman and survivor of sexual harassment and bullying in archaeological professional contexts.
Meagan Thies-Sauder is a member of the SAA Committee on Meeting Safety. Over the past seven years, she has worked with archaeologists across North America and beyond to address sexual misconduct and bullying in archaeology through leading forums, serving on task forces, giving talks, and conducting advocacy. It is her hope that all archaeologists are willing and able to access the information, tools, and resources developed to establish a professional and ethical environment for archaeological practice.
This workshop was created by the SAA Meeting Safety Committee in collaboration with
Futures Without Violence
to identify, address, and prevent sexual misconduct and bullying in archaeological practice. The group facilitators will use this, the first of two seminars, to inform the group on the role power dynamics play in sexual misconduct and bullying and ways to address and prevent it in the workplace. There will also be a Part II presented one week later, in which the group facilitators will lead the group through a series of prompted questions to explore power dynamics, responsibility, and accountability in their respective work environments and where the skills acquired in the first section can be implemented. Both sessions will include elements about self-care in order to support participants in discussing and facing these difficult topics in the workshop and beyond.
Help participants to:
Identify a variety of forms of power dynamics and harassment, ranging from microaggressions to sexual assault
Safely and effectively intervene when they see harassment happening
Generate ideas and skills for improving the safety of their workplaces, research projects, and classrooms
---