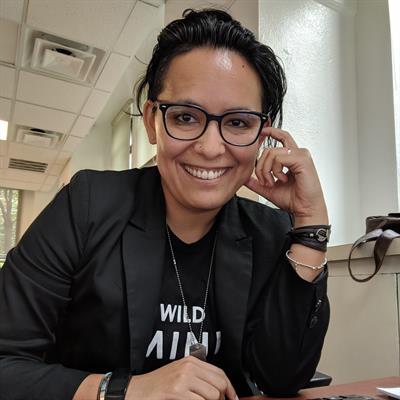 Register
Rising Scholars: Queer Archaeology and Archaeological Practice with Gabriela Oré Menéndez
When: January 28, 2021 3:00-4:00 PM
Duration: 1 hour
Certification: None
Pricing
Individual Registration: Free to SAA members; not available to non-members
Group Registration:
Gabriela Oré Menéndez is a doctoral candidate at Vanderbilt University. She has been the social media co-chair of SAA's Queer Archaeology Interest Group and one of the webmasters of the Queer Archaeology web page since 2017. She has given invited talks at universities in Peru and the United States on the topic of Queer Archaeology. She has developed and given workshops and syllabi for complete courses for the undergraduate level on Queer Theory and Anthropology.
Queer Archaeology is a way to question the approach and biases of the discipline of archaeology. The topic has regained traction twenty years after the publication of the journal of World Archaeology special issue on Queer Archaeologies. This one hour-long seminar will discuss how to apply the concepts of Queer Theory to archaeological contexts and how to make archaeological practice more welcoming to folks from all genders and sexualities.
The Rising Scholars seminars are opportunities to learn from students and early career archaeologists as they share their current research or emerging methods and theories.
---