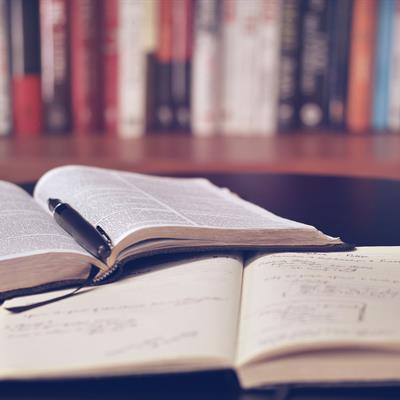 Registration Closed!
How to Turn Your Dissertation into a Book
When: October 06, 2020 3:00-4:00 PM
Duration: 1 hour
Certification: RPA-certified
Pricing
Individual Registration: Free to SAA members; $69 for non-members
Group Registration: Free to SAA members; $89 for non-members
Darrin Pratt is the Director of the University Press of Colorado, a position he has held since 2000, and a past President of the Association of University Presses (2016-2017). He was responsible for expanding University Press of Colorado's fledgling program into one of the premier archaeology lists in the country. Additionally, from 2009 to 2011, Mr. Pratt served as the Principal Investigator on the Andrew W. Mellon-funded Archaeology of the Americas Digital Monograph Initiative, a joint project of the University of Alabama Press, the University of Arizona Press, University Press of Colorado, the University Press of Florida, Texas A&M University Press, and the University of Utah Press. Together these six presses explored the possibilities for publishing scholarly monographs enhanced with multimedia and rich data sets.
Allyson Carter serves as Senior Editor of the University of Arizona Press and acquires titles for specialists and general readers in archaeology, border studies, Indigenous studies, space science, anthropology, and environmental science, and oversees nine series. She has contributed to the UA Press's Acquiring team for 16 years, including eight years as Editor-in-Chief, and has acquired over 450 titles. Dr. Carter has a Ph.D. (1999) from the University of Arizona in linguistics and cognitive science, and undergraduate degrees in anthropology and linguistics from UCLA.
Many archaeologists reach the point early in their career where they consider the possibility of publishing their dissertation as a scholarly book. Unfortunately, although some of these newly minted scholars received good advice from their tenure committee or their graduate school advisor, many are left to sort it out for themselves, leaving their questions unanswered. Will a publisher even be interested in my dissertation? Could it be published as is, or does it need to be revised? What are publishers looking for in a book project that started as a dissertation? How do I put my best foot forward? This online seminar will address these questions and more in an attempt to demystify the process and offer pragmatic advice to help junior scholars move forward with publishing their research.
Help junior scholars to:
understand some of the key differences between a dissertation and a book;
evaluate for themselves what steps they need to take to move their own dissertation to book form; and
know when to take what steps to maximize the positive impact on their career.
---