Please be aware when registering, all times are in the Eastern Time Zone.
Even for free events, you will need to
click the "Proceed to Checkout" button and "Submit Order" to complete your registration. If you do not receive an automated confirmation email, or if you have any questions about registration, please email
onlineseminars@saa.org
.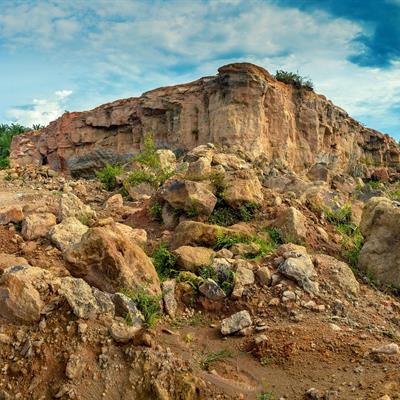 Registration Closed!
[Deeper Digs] Archaeology of Cremation: From Big Questions to Archaeological Excavation and Bioarchaeological Analysis
When: September 29, 2022 2:00-4:00 PM ET
Duration: 2 hours
Certification: RPA-certified
Pricing
Individual Registration: $99 for SAA members; $149 for non-members
Group Registration: $139 for SAA members; $189 for non-members
Jessica I. Cerezo-Roman, PhD, RPA, University of Oklahoma

Dr. Cerezo-Roman received her master's degree in Biological Anthropology from the Escuela Nacional de Antropología e Historia, Mexico City, and her doctoral degree in Anthropology from the University of Arizona, Tucson. She is currently an Assistant Professor in the Department of Anthropology at the University of Oklahoma. Her academic and professional trajectory has allowed her to study the human body and mortuary customs from fascinating ancient, historic, and modern contexts, using cutting edge methodological and theoretical archaeological approaches. She has designed archaeological projects employing innovative and diverse methods and social theories by marrying and reworking processual and postprocessul approaches. One of her technical strengths is her expertise with human remains, particularly highly burned and fragmented human remains, for reconstructing posthumous treatments of bodies to answer broader anthropological questions. She is one of the leading experts on studying ancient cremation in North America. Dr. Cerezo-Roman has worked with more than 2,200 cremation burials associated with Prehispanic populations in the Americas from Arizona, Northern Mexico, and Belize, and from Gallo-Roman contexts from Belgium, Archaic contexts from Greece, Neolithic contexts from China, and Late Stone Age hunter-and-gather and Neo-Punic contexts from Africa.
This workshop is designed for archaeologists and bioarchaeologists who want to learn about different excavation and laboratory analytical procedures that maximize time, data collection, and robust scientific rigor and ethical consideration when working with human remains. Cremation funeral customs are understudied in archaeological and bioarchaeology research. Cremation is a multi-stage process that involves preparation of the body, burning the body in a pyre, and often removal of remains into a secondary place of burial or secondary cremation deposit. If permitted by necessary agencies and affiliated communities, cremations are a fascinating transformative mortuary ritual that leaves archaeological traces and enormous evidence in human remains that can be analyzed. Detailed archaeological excavation combined with rigorous analysis of the human remains, including thermal alteration, estimation of age at death, biological sex, and determination of pathologies, can allow researchers to reconstruct different stages, variations, and social significance of cremation rituals to the decendent, mourners, and community through time and space.
The participants will become acquainted with:
1. Different anthropological research questions related to cremation mortuary ritual from an archaeological and bioarchaeological point of view;
2. Fundamental archaeological excavations techniques and data that can be reconstructed from pyres and secondary deposits of cremated remains;
3. Essential osteological methods and techniques to reconstruct the biological profile of the individuals and thermal alterations.
---