Please be aware when registering, all times are in the Eastern Time Zone.
Even for free events, you will need to
click the "Proceed to Checkout" button and "Submit Order" to complete your registration. If you do not receive an automated confirmation email, or if you have any questions about registration, please email
onlineseminars@saa.org
.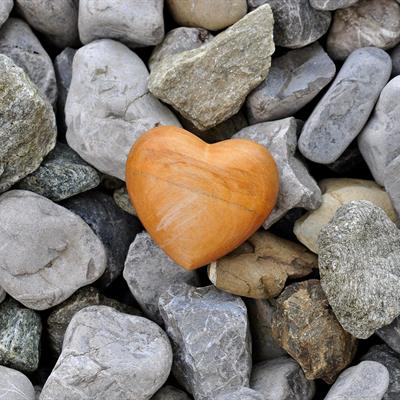 Registration Closed!
Preparing to Direct your First Field Project: Safety and Logistical Considerations
When: March 03, 2022 3:00-4:00 PM
Duration: 1 hour
Certification: RPA-certified
Pricing
Individual Registration: Free to SAA members; $69 for non-members
Group Registration: Free to SAA members; $89 for non-members
Kaitlyn Davis, MA, RPA, University of Colorado, Boulder and US Forest Service
Kaitlyn Davis is an archaeologist with 10 years of experience including cultural resource management, community collaboration, public lands management, and academic research. She is interested in community-based archaeology, public archaeology, artifact sourcing, paleoethnobotany, geoarchaeology, and landscape archaeology. She especially values community-based collaborative archaeology, having worked in consultation with the Confederated Salish-Kootenai Tribes, the Nez Perce (Nimiipuu) Tribe, the Santa Fe South Cooperative Association, the Friends of Fort Owen, and collaborating for 6 years with the Pueblo of Pojoaque. She has done archaeological projects for the Forest Service, Bureau of Land Management, National Parks Service, New Mexico State Land Office, Archaeological Conservancy, and Montana State Parks, and is currently employed by the Forest Service. She has supervised the crews and planned the logistics for multiple projects. These crews have ranged from volunteers of all ages and experience levels to university and federal employees. She currently is finishing her PhD at the University of Colorado.
Pascale Meehan, PhD, University of Colorado, Boulder
Pascale Meehan has over 16 years of archaeological experience in academic and cultural resource management settings. Her interests include ethnohistory and archaeology, community-based archaeology, and intercommunity and international archaeological engagement. She has worked on archaeological projects in coastal Peru, Mexico (the central Mexican highlands, the Yucatan peninsula, and coastal Oaxaca), and Canada (coastal British Columbia). This work has included projects based in dense urban environments as well as in rural and remote areas, each presenting unique safety concerns and considerations. She has planned and supervised projects under these different circumstances and has worked with crews of varying levels of age and experience. She currently works as an archaeologist with Sources Archaeological & Heritage Research Inc. based in Vancouver, BC.
Davis and Meehan coauthored a publication in Advances in Archaeological Practice's special issue on Health and Wellness in Archaeology, specifically focusing on safety considerations for first time field directors (such as graduate students).
Graduate schools provide students opportunities for fieldwork and training in archaeological methods and theory, but they often overlook instruction in field safety and well-being. We suggest that more explicit guidance on how to conduct safe fieldwork will improve the overall success of student-led projects and prepare students to direct safe and successful fieldwork programs as professionals. In this seminar, we draw on the experiences of current and recent graduate students as well as professors who have overseen graduate fieldwork to outline key considerations in improving field safety and well-being and to offer recommendations for specific training and safety protocols. While discussing these considerations and recommendations, we will use both domestic and international field project examples, as well as those involving community collaboration. The resources and recommendations provided in this seminar will be especially useful for projects whose crews are comprised at least partially of students, interns, or volunteers.
Protecting and registering your project (e.g. medical and liability insurance, legal considerations, etc.)
Outlining information to share with your crew (e.g. acknowledgement of risk forms, code of conduct agreements, info packets)
Introducing other considerations for structuring a safe project (e.g. equipment, scheduling, and communication)
---