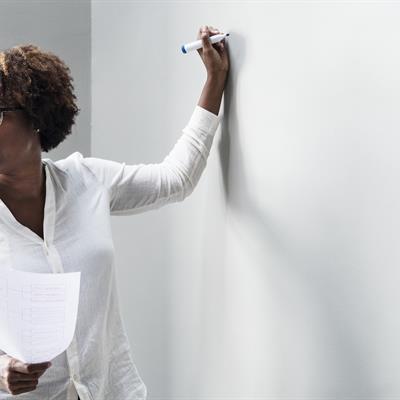 Registration Opening Soon!
Archaeology at a Distance: Engaging Learners in Remote Classrooms
When: February 23, 2021 2:00-3:00 PM
Duration: 1 hour
Certification: RPA-certified
Pricing
Individual Registration: Free to SAA members; $69 for non-members
Group Registration: Free to SAA members; $89 for non-members
Dr. Kayeleigh Sharp, RPA, is an anthropological archaeologist trained in the four-field approach with an active research agenda in northern coastal Peru. Currently, she is an Instructional Development Specialist in the Center for Teaching Excellence (CTE), at Southern Illinois University, which allows her to work closely with faculty as a collaborator and/or course development coach. In her role at CTE, her areas of specialization are interactive-immersive content development, object-based learning, and course objectives alignment. In response to the COVID-19 pandemic, Dr. Sharp was part of a six-person team that helped hundreds of faculty successfully transition from in-person to remote teaching over the course of two weeks. She has coached numerous individual faculty members of diverse ranks and fields as they to move from "online triage courses" to full-semester online courses.
Early in 2020, educators and pupils throughout the world made the necessary and abrupt transition to remote teaching and distance learning. Understandably, the foundations of archaeology and other sciences normally taught in labs or through hand-on experiences were badly shaken. But the multitude of forced pivots we have recently experienced provide a critical roadmap as we find ourselves in the midst of a paradigmatic shift in education. In this up-to-date seminar, attendees will become familiar with formerly unfamiliar terminology and pedagogical ideas about online learning that have come to the forefront over the past several months in our archaeology classrooms. In this seminar, participants will learn the basics of using interactive tools such as SCORMS (Sharable Content Object Reference Models) and interactive maps. Participants will be provided with a set of open source tools and new tips and tricks to engage and retain online learners more productively, consistently, and effectively in their new classes and beyond. This hour-long seminar is aimed at both experienced educators who may be teaching courses online for the first time as well as new instructors who wish to put their innovative ideas into practice.
Participants will learn how to:
Plan an online archaeology or related course using available technologies and content.
Deliver an online archaeology or related course using available technologies and content.
Engage learners in ways that are productive, effective, and sustainable.
---