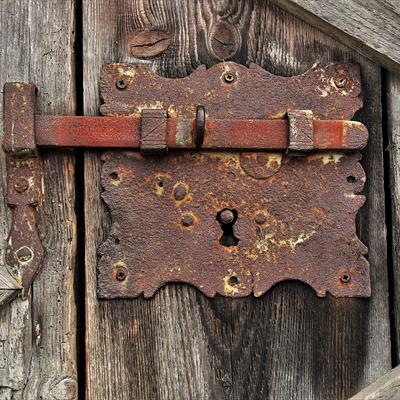 Registration Closed!
Metals Managed: Using X-radiography to Identify, Document, and Sample Corroded Iron
When: January 24, 2019 2:00-3:00 PM
Duration: 1 hour
Certification: RPA-certified
Pricing
Individual Registration: Free to SAA members; not available to non-members
Group Registration:
Sara Rivers-Cofield has been the Curator of Federal Collections at the Maryland Archaeological Conservation Laboratory (MAC Lab) for 14 years, working alongside conservators to develop a survey and x-radiography strategy that allows the MAC lab to comply with the requirements of 36 CFR Part 79: Curation of Federally Owned and Administered Archaeological Collections. Rivers Cofield specializes in the identification and interpretation of metal artifacts. She is the Chair of the Curation and Collections Committee for the Society for Historical Archaeology, a member of the Society for American Archaeology's Curation Interest Group, and Co-Chair of the Archaeological Curation Consortium, a cooperative group comprised of collections professionals from SAA, SHA, and ACRA.
Kerry S. González has been involved with collections management for over a decade, primarily serving as Dovetail's lab manager where she ensures quality control throughout the entire curation process, assists with detailed analysis of archaeological collections and authors a monthly 'Featured Fragment blog' on artifacts recovered from Dovetail excavations. For the past few years she has worked towards creating awareness among CRM professionals of the utility of x-radiography for assessing and interpreting archaeological collections through presenting papers at conferences, authoring a chapter in an edited volume on the utility of x-ray, as well as being an instructor for two x-ray workshops. She is a member of the collections management committees for Society for Historical Archaeology, the Council for Virginia Archaeologists, and the American Cultural Resource Association.
Archaeologists are in need of better strategies for managing assemblages of corroded metal artifacts, especially nails. There is an affordable middle ground between storing artifacts that will never be properly identified or conserved, and discarding without proper documentation and identification. X-radiography is a cost-effective method for identifying artifacts obscured by corrosion, documenting diagnostic attributes, and helping collections managers and conservators work together to prioritize artifacts for treatment. This seminar will cover the applications of x-radiography for archaeological collections managers, with a specific focus on cost savings. The program instructors will share their experiences using x-rays to create more accurate artifact catalogs and craft responsible discard strategies which reduce curation fees and result in cost savings for the overall project budget. Disclaimer: we are not conservators, so when it comes to the technical side of x-ray, like what settings to use, etc., you need to work with someone who has that expertise. We do not do the x-rays, but we are all about the applications of x-rays for metals.
Participants will learn how to "read" an artifact x-ray (how much core metal is present, what kind of metal is it, what do artifacts look like in two dimensions, etc.)
Participants will learn how to use x-rays as documentation of bulk metals (i.e. nails) so that these can be discarded with minimal loss of important analytical information.
Participants will learn about the availability of x-radiography services, the costs of these services, and how obtaining x-rays can lead to cost savings for CRM projects.
---