SAA's Online Seminar Series offers free and fee-based professional development opportunities designed for students and archaeologists seeking to enhance their skill sets or knowledge base.
One-hour seminars are free to SAA members and available to non-members for a fee. Knowledge Series and Rising Scholars seminars, free and exclusive to members, are unique opportunities within the Online Seminar Series to hear from prominent and upcoming archaeologists in our field. Two-hour seminars are available to SAA members and non-members for a fee. All lectures are delivered remotely through Zoom.
Please be aware when registering, all times are in the Eastern Time Zone.
For any questions related to the Online Seminar Series, please contact onlineseminars@saa.org.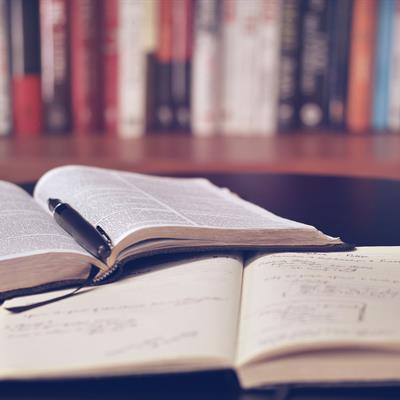 Registration Closed!
Grant and Research Proposal Writing for Archaeologists
When: March 05, 2019 2:00-4:00 PM
Duration: 2 hours
Certification: RPA-certified
Pricing
Individual Registration: $99 for SAA members; $149 for non-members
Group Registration: $139 for SAA members; $189 for non-members
As a professor at Boston University, John M. Marston has designed and taught a formal course for advanced doctoral students titled "Proposal Writing for Social Science Research," in which students write from scratch actual research proposals for their doctoral research (e.g., NSF Dissertation Improvement Grants). Dr. Marston has taught a number of workshops on grant writing at Boston University and UCLA, and at UCLA served as a graduate writing consultant for the Graduate Writing Center, at which he designed and taught several workshops on writing graduate fellowship proposals. He has been the sole author or co-author of grants funded by a number of leading granting agencies and organizations, including the NSF, SSHRC, National Geographic, American Philosophical Society, and others.
This two-hour online seminar will provide archaeologists with basic advice on how to craft successful grant proposals to funding agencies (e.g., NSF) and organizations (e.g., National Geographic). The intended audience is those who are applying to such organizations for the first time or who are attempting to improve their success at attracting public funding for their research. The seminar will highlight a number of strategies for reading and responding to proposal calls, to structuring effective project narratives of varying lengths, to strengthening a proposal with supplementary information, and to revising a proposal based on reviewer feedback. It will provide examples of application strategies appropriate to funding opportunities available at multiple career stages, from those open to doctoral students to those intended for senior scholars.
Be able to read a call for proposals to understand what is required for a given funding opportunity;
Be familiar with what is expected for typical components of grant applications;
Be able to apply a tailored strategy to craft a strong project narrative for a variety of funding opportunities;
Gain strategies for successful revision and reuse of proposals, following review.
---

Registration FAQ

Registration for one-hour online seminars opens approximately two weeks prior to the course date. Registration for two-hour online seminars opens as soon as the course description is posted. Registration is on a first-come, first-serve basis and will remain open until "seats" are filled or until the day before the seminar.