Please be aware when registering, all times are in the Eastern Time Zone.
Even for free events, you will need to
click the "Proceed to Checkout" button and "Submit Order" to complete your registration. If you do not receive an automated confirmation email, or if you have any questions about registration, please email
onlineseminars@saa.org
.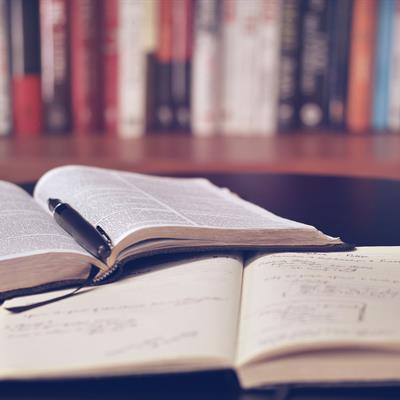 Registration Closed!
Postulación a becas para principiantes: Consejos y tácticas
When: February 08, 2022 2:00-3:00 PM
Duration: 1 hour
Certification: Ninguna/None
Pricing
Individual Registration: Gratis para miembros de la SAA; $69 para no miembros/Free to SAA members; $69 for non-members
Group Registration: Gratis para miembros de la SAA; $89 para no miembros/Free to SAA members; $89 for non-members
Dan Sandweiss es un arqueólogo con más de cuatro décadas de experiencia en investigación sobre clima, cultura y adaptaciones marítimas en América Latina, principalmente en el Perú. Ha recibido financiamiento de National Science Foundation, National Geographic Society, NASA, Heinz, FERCO y otras agencias. Ha evaluado muchas propuestas y participado en una variedad de comités de selección para becas y subsidios. Actualmente es el director del comité de selección para los H y T King Becas para la Arqueología de las Américas Antiguas de la SAA.
Dan Sandweiss is an archaeologist with over four decades of experience researching climate, culture, and maritime adaptations in Latin America (mainly Peru). He has received grants from the National Science Foundation, National Geographic Society, NASA, Heinz, FERCO, and other agencies. He has reviewed many proposals and participated in many grant selection committees. Currently, he is the chair of the SAA's selection committee for the H and T King Grants for Archaeology of the Ancient Americas.
Conseguir una beca o subsidio puede impulsar su carrera: provee los fondos necesarios para realizar su investigación y da una línea impresionante para su curriculum. Sin embargo, simplemente pidiendo el dinero no es suficiente, aún si es un/a arqueólogo/a brillante con un proyecto importante. Postular exitosamente a una beca o subsidio es un arte. En este seminario revisaremos algunos puntos básicos. Hablaremos de cómo definir el propósito de su investigación, encajar con los intereses de las agencias financiadoras, cómo hacer un presupuesto y cómo descifrar las pautas de la agencia usando como modelo un concurso de beca o subsidio típico en la arqueología.
Este seminario online se imparte solo en español. La SAA utiliza un lenguaje inclusivo.
Getting a grant can be a career-booster: you get the funding to do your research and nice line on your CV. However, just asking for money isn't enough, even if you are a wonderful archaeologist with a great project. There is an art to successful grant applications. In this seminar, we will review some of the basics. We will talk about defining your research problem, finding a fit to funders, budget basics, and how to decode grant guidelines using a typical archaeology funding source as a model.
This online seminar is delivered in Spanish only. The SAA uses inclusive language.
Definir su propósito de investigación
Decidir dónde postular
Entender cómo se evalúan las propuestas
Desarrollar el presupuesto
Define a research problem
Decide where to apply
Understand how proposals will be evaluated
Develop a budget
---