Every member of the board is liaison to various committees and task forces. Each liaison is listed with its roster on the Committee and Task Force pages.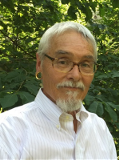 Joe
Joe E. Watkins, PhD, RPA, President
I live in Tucson, Arizona, having retired from the National Park Service in Washington, DC, in 2018. My current research is helping the Ainu of Hokkaido, Japan, use Indigenous Archaeology to increase their cultural time depth. My wife, Carol Ellick, and I have been working with them since 2007.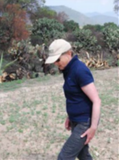 Deb
Deborah L. Nichols, PhD, RPA, President-Elect
My research focuses on the archaeology of urbanism and state formation in Central Mexico with long-standing interests in Native American and archaeology relations. I am on the faculty of Dartmouth College as a member of the anthropology department, along with Latin American Studies and an interdisciplinary graduate program, Ecology, Evolution, Environment, and Society.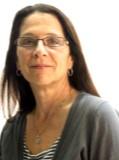 Terry
Teresita Majewski, RPA, Secretary

My research focuses on global historical archaeology and consequences of colonialism. Through CRM and academia, I have worked with students to promote workplace equity and opportunities for early career professionals. My work with American Southwest Indigenous communities over 20 years has transformed how I think about and practice archaeology.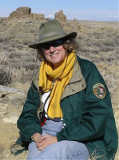 Kelley
Kelley Hays-Gilpin, RPA, Secretary-Elect
I'm a U.S. Southwest archaeologist specializing in visual arts. I teach at Northern Arizona University and serve as curator of anthropology at the Museum of Northern Arizona. Currently, I co-chair a subcommittee exploring ways to increase diversity and inclusion in the SAA.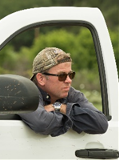 Steve
Stephen E. Nash, PhD, RPA, Treasurer
I am the senior curator of archaeology and the director of anthropology at the Denver Museum of Nature & Science. I study the Mogollon archaeology of southwestern New Mexico and have published seven books on topics ranging from Russian gem carvings to the development of tree-ring dating in archaeology.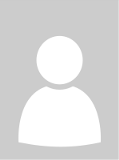 Lee
Lee Rains Claus, Director-at-Large

I am an applied archaeologist and advocate for Native American communities' sovereignty and cultural resource stewardship. I have over 20 years of experience in historic preservation law and regulatory compliance, and serve as the vice president of tribal affairs for the San Manuel Band of Mission Indians in Highland, California.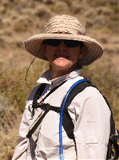 Cynthia
Cynthia Herhahn, PhD, RPA, Director-at-Large
I started my career doing research in the American Southwest and the Andean Altiplano, and subsequently have worked in historic preservation from the federal and CRM side. These experiences underlie my desire to contribute to the SAA's efforts to engage with its diverse membership and a diverse public.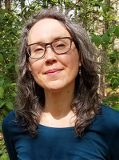 Bonnie
Bonnie L. Pitblado, RPA, Director-at-Large
I am an anthropology professor at the University of Oklahoma and the founder/ED of the Oklahoma Public Archaeology Network (OKPAN). My research focuses on the initial peopling of the western hemisphere, with particular emphasis on the Rocky Mountains. I have a lifelong interest in fostering an inclusive archaeology, and that is the value I try to bring to all my SAA board duties and decisions.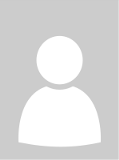 Silvia
Silvia Salgado, PhD, Director-at-Large

I am a professor of archaeology at the University of Costa Rica. My research focuses on precontact anthropology in Central America. I am board liaison to the Committee on the Americas, COSWA, and the International Government Affairs Committee.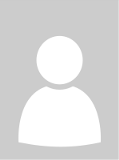 Lynne
Lynne P. Sullivan, PhD, RPA, Director-at-Large

My research focuses on the Mississippian period, especially in East Tennessee. I've been a longtime advocate for gender equity in archaeological practice and interpretations of the past. Experience in CRM, museums, state government, and academia in several regions led me to want to help the SAA become more responsive and relevant to its diverse membership.
Click
here
for a list of past presidents and past Board members
Board-adopted policy and the minutes of the Board meetings are available to members underneath "
Governance
" at Board Policies and Board Actions. Please keep in mind that the volunteer Secretary produces minutes and there often is a delay in the production of these documents.