Every member of the board is liaison to various committees and task forces. Each liaison is listed with its roster on the Committee and Task Force pages.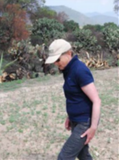 Deb
Deborah L. Nichols, PhD, RPA, President
My research focuses on the archaeology of urbanism and state formation in Central Mexico with long-standing interests in Native American and archaeology relations. I am on the faculty of Dartmouth College as a member of the anthropology department, along with Latin American studies and an interdisciplinary graduate program, Ecology, Evolution, Environment, and Society.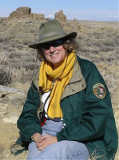 Kelley
Kelley Hays-Gilpin, RPA, Secretary
I'm a U.S. Southwest archaeologist specializing in visual arts. I teach at Northern Arizona University and serve as curator of anthropology at the Museum of Northern Arizona. Currently, I co-chair a subcommittee exploring ways to increase diversity and inclusion in the SAA.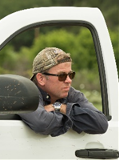 Steve
Stephen E. Nash, PhD, RPA, Treasurer
I am the senior curator of archaeology and the director of anthropology at the Denver Museum of Nature & Science. I study the Mogollon archaeology of southwestern New Mexico and have published seven books on topics ranging from Russian gem carvings to the development of tree-ring dating in archaeology.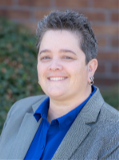 Kim
Kimberly Redman, MA, RPA, Treasurer-Elect

I am an owner and the president of a CRM firm in western Colorado. My primary research interest is lithic technological organization, though I now focus on the financial and organizational health of my company and its employees. I feel strongly that, as a discipline, archaeology needs to focus on engaging the public and connecting with knowledge that descendant communities hold. I serve on boards because I believe that volunteerism and the strength of diverse voices make our society better.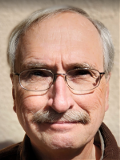 Jim
Jim Bruseth, PhD, RPA, Director-at-Large
I am currently a commissioner for the Texas Historical Commission, and I chair the Texas Antiquities Advisory Board. Previously, I was the director of the Texas Historical Commission's Archaeology Division. I have been involved in prehistoric, historic, and maritime archaeology for over 40 years.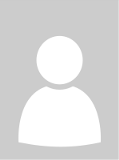 Lee
Lee Rains Claus, Director-at-Large

I am an applied archaeologist and advocate for Native American communities' sovereignty and cultural resource stewardship. I have over 20 years of experience in historic preservation law and regulatory compliance, and serve as the vice president of tribal affairs for the San Manuel Band of Mission Indians in Highland, California.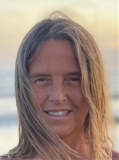 Maria
Maria Gutierrez, PhD, Director-at-Large

My research explores long-term hunter-gatherer strategies in the Pampean grassland of Argentina, focusing on subsistence and site formation processes as revealed by zooarchaeology and actualistic taphonomy. I teach at the Universidad Nacional del Centro de la Provincia de Buenos Aires (UNICEN, Argentina), at Universidad del Norte (Colombia), and at ESPOL (Ecuador). I encourage greater involvement in the SAA by Latin American scholars and students, including participation in meetings, interest groups, online seminars, and other opportunities for professional development.
Bonnie
Bonnie L. Pitblado, RPA, Director-at-Large
I am an anthropology professor at the University of Oklahoma and the founder/ED of the Oklahoma Public Archaeology Network (OKPAN). My research focuses on the initial peopling of the western hemisphere, with particular emphasis on the Rocky Mountains. I have a lifelong interest in fostering an inclusive archaeology, and that is the value I try to bring to all my SAA board duties and decisions.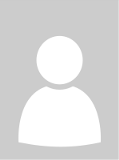 Silvia
Silvia Salgado, PhD, Director-at-Large

I am a professor of archaeology at the University of Costa Rica. My research focuses on precontact anthropology in Central America. I am board liaison to the Committee on the Americas, COSWA, and the International Government Affairs Committee.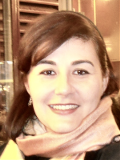 Paola
Paola Schiappacasse, PhD, RPA, Director-at-Large

I am an anthropologist who specializes in Caribbean historical archaeology. My research focuses on documentary archaeology, ethnohistory, museum anthropology, and sites of isolation. I teach at the University of Puerto Rico and have worked extensively in CRM. I also serve as board liaison to the Committee on Awards and Scholarships and the Committee on Museums, Collections, and Curation.
Click
here
for a list of past presidents and past Board members
Board-adopted policy and the minutes of the Board meetings are available to members underneath "
Governance
" at Board Policies and Board Actions. Please keep in mind that the volunteer Secretary produces minutes and there often is a delay in the production of these documents.